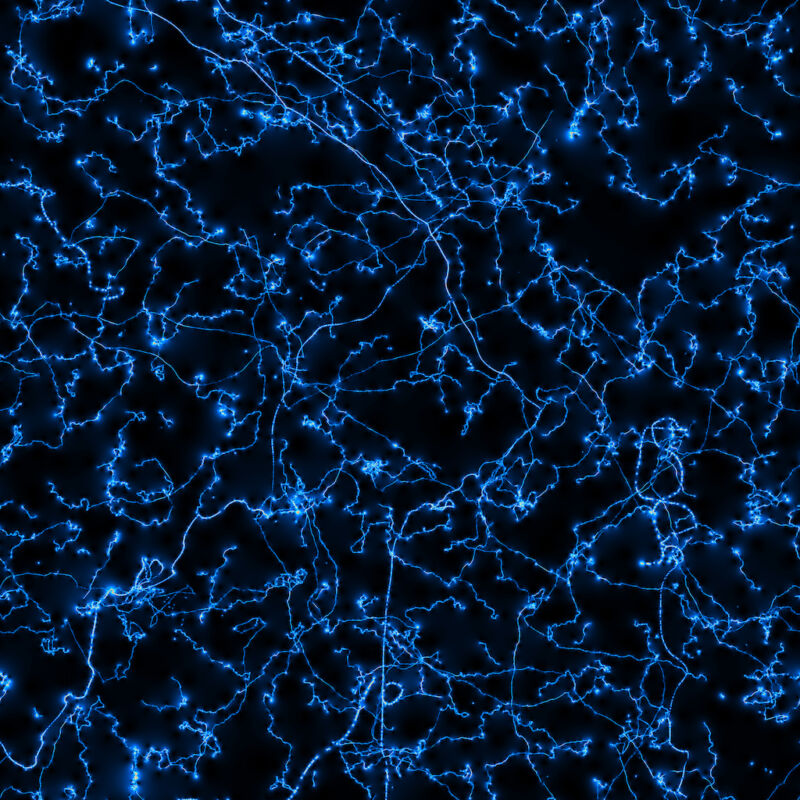 Remember that time in the Lord of the Rings lore when the dwarves of Moria dug too greedily and too deep, unearthing the Balrog, an ancient horror not meant to roam free in the modern age?
Cosmic strings are kind of like that but for physics. They are hypothetical leftovers from the momentous transformations experienced by our Universe when it was less than a second old. They are defects, flaws in space itself. They're no wider than a proton, but they may potentially stretch across the observable volume of the Universe. They have unspeakable powers—the ability to warp space so much that circles around them never complete, and they carry enough energy to unleash planet-destroying levels of gravitational waves. They're also the path into some of the most exotic physics known (and unknown) to science.
But perhaps the greatest power cosmic strings possess is their capacity to confound physicists. According to our best understanding of the early Universe, our cosmos should be riddled with cosmic strings. And yet not a single search has found any evidence for them. Figuring out where the cosmic strings are hiding, or why they shouldn't exist after all, will help push our understanding of cosmology and fundamental physics to new heights.